About
Jindaiji is one of the oldest Buddhist temples in Tokyo. And from the 8th century, it has housed the oldest national treasure of a statue of Buddha in Eastern Japan.
This temple is located less than an hour from the heart of Tokyo and miraculously preserves a rich woodland grove, blessed with spring water.
From ancient times, Jindaiji has combined a sanctuary of peace and prayer with a gathering place for multitudes seeking faith & assurance in life.
When you visit this temple, take a deep breath, in calm moments, you can separate yourself from your busy life.
In Jindaiji, time goes by slowly; surrounded by the beauties of nature.
Open Hours
| Period | Opening hours | Closing hours |
| --- | --- | --- |
| Mar.21-Sep.22 | 9:00 AM | 5:00 PM |
| Sep.23-Mar.20 | 9:00 AM | 6:00 PM |
Access
Public transportation
The easiest way to get to Jindaiji temple is to take a direct bus bound for Jindaiji from Chofu station or Kichijoji station. There are other ways which are shorter but they are more complicated. If you are familiar with public transportation in Japan, please look the route up on the internet.
From Kichijoji Station (via JR Chuo/Sobu Line)
Take bus No.04 (showing "吉 04") from bus stop #6 at South Gate bound for "Jindaiji" and get off at Jindaiji bus stop which is the last stop.
From Chofu Station (via Keio Line)
Take bus No.34 (showing "調 34") from bus stop #14 at central exit bound for "Jindaiji" and get off at Jindaiji bus last stop which is the last stop.
Visit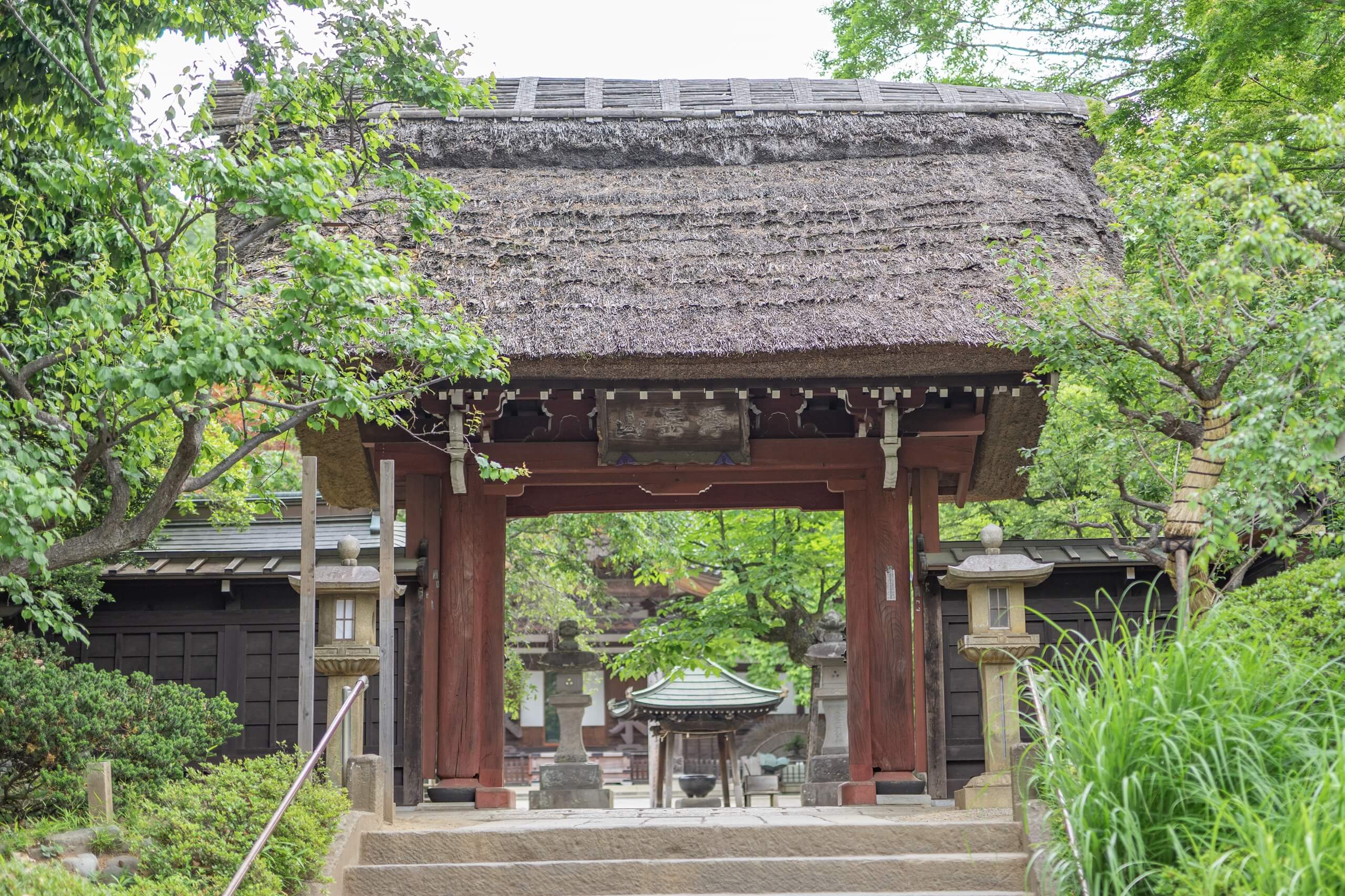 The Main Gate
As most Japanese temples were built in the mountains, the main gate of a Buddhist temple is called the "Sanmon", literally "mountain gate".

The Main Gate at Jindaiji Temple has stood for over 300 years since it was built in 1695.
The Bell Tower
The main function of a bell tower is to tell people the time.
The current bell was cast and installed in 2001 to replace the previous one which had become too old.

This previous bell was cast in 1376 in the late Kamakura period. The previous bell is designated as important Cultural Property and stored in the "Shaka Hall" (Hall of the Buddha), located to the left beyond the Main Gate.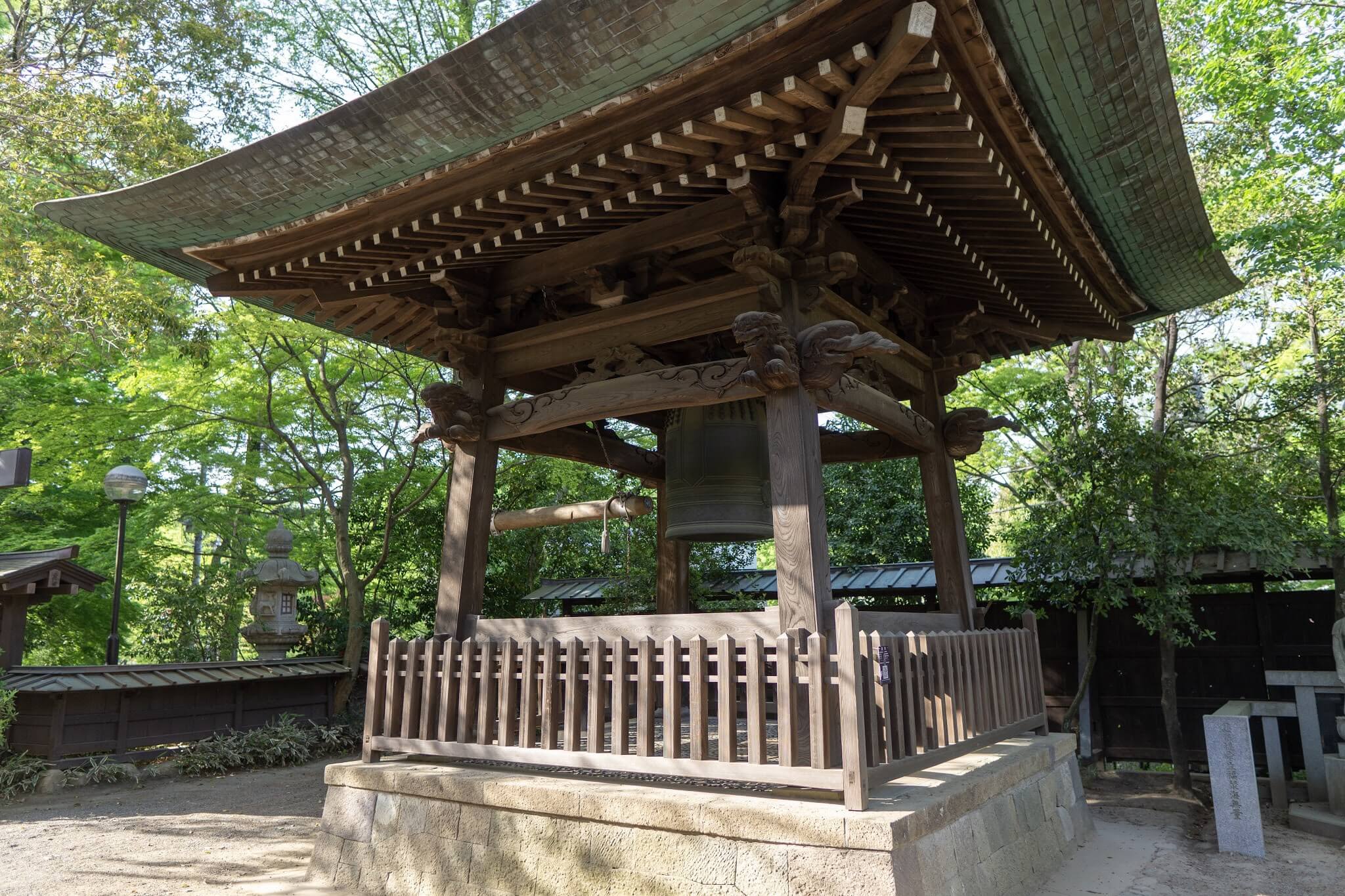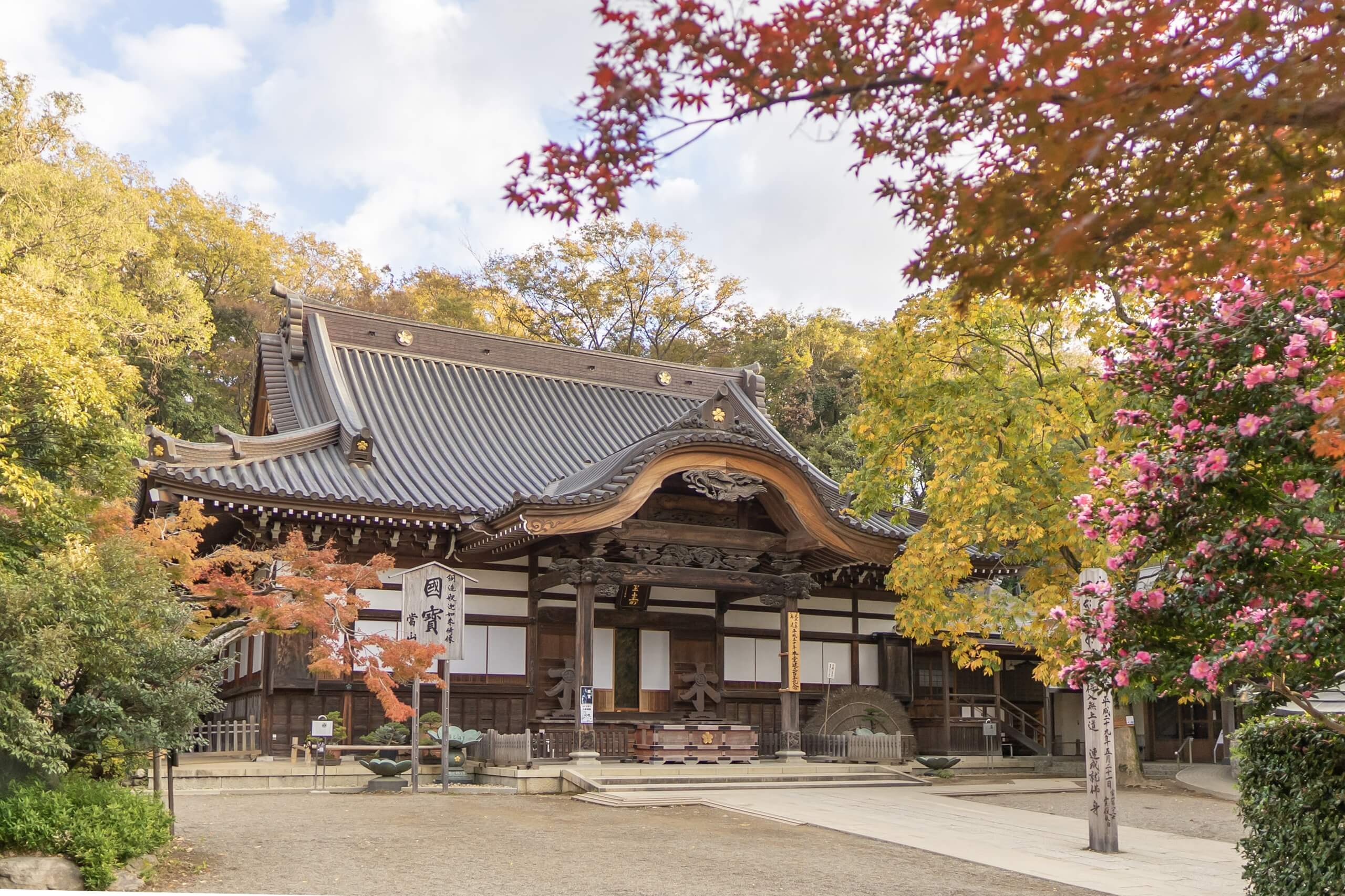 The Main Hall
Jindaiji Temple was erected in 733 and is the second oldest temple in Tokyo after Sensoji Temple in Asakusa.
Its Main Hall was rebuilt in 1919 after the preceding building was almost completely destroyed by fire in 1646 and 1865. The Hall enshrines the statue of Amida Nyorai (Buddha).
The Ganzandaishi Hall
The statue of "Ganzandaishi" (Grand-master Ganzan), or "Jikeidaishi", has been enshrined in the Ganzandaishi Hall since 991, and is very rarely on display.

Ganzandaishi was a monk in the Heian period (794-1185) and is famous for becoming the 18th Tendaizasu (the top rank of Tendai Buddhism).